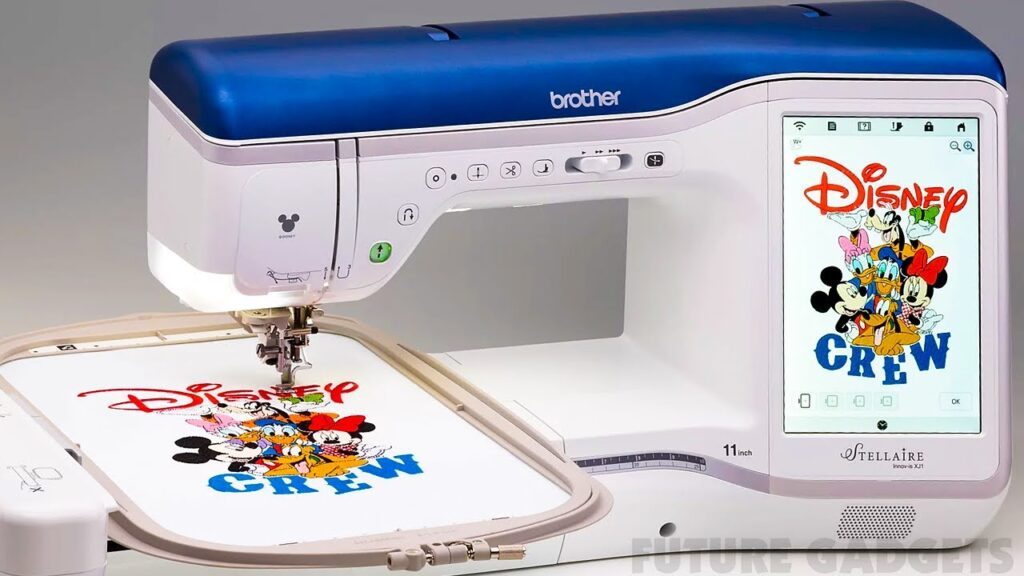 what are the formats of designs provided
set of designs for embroidery machine contains files in the following formats
🌺 VIP VP3 for VILCOM PFAFF
🌺 EMD for ELNA
🌺 PES PEC for BROTHER
🌺 HUS for HUSQVARNA
🌺 JEF for JANOME
🌺 XXX for SINGER
🌺 DST for TAJIMA
🌺 EXP for MELCO
how to convert your file to another format
you can use MY EDITOR Free software available on the web
If your format is not in our selection please contact us before your purchase as we can convert to many formats
for any advice or additional information do not hesitate to contact me by e-mail I respond very quickly and if I can help you I will
the same if you are looking for a specific design model that unfortunately you cannot find on my shop a short message to tell me what you are looking for and if I have it I will add it and send you the link
I can also convert your jpg files into designs, however it depends on the file, its complexity and the number of colors in this case the price is adapted
what are the different formats existing according to the models of machine embroidery machine
File Type/Extension Company/Machine compatibility
.10o Toyota
.ART Bernina artista
.ASD Melco
.CND Melco condensed
.CSD POEM, Singer EU, Viking Huskygram
.CXM Proel TSI, Millennium X
.DAT Barudan FMC
.DST Tajima, Brother, Barudan, Babylock, Melco, Richpeace
.DSB Tajima Barudan
.DSZ Tajima ZSK
.E?? (?? = 01-99) Barudan Tajima
.EDD Richpeace
.EMB Wilcom
.EMD Elna Expressive
.EMG / .EMG2 / .EMG3 GMI, Stilista
.EXP Melco Expanded, Bernina
.F?? (?? = 01-99) Barudan ZSK
.FDR Barudan FDR
.FHE Singer (Futura)
.FMC Barudan FMC
.GNC Great Notions Condensed
.HUS Viking Husqvarna
.JEF/.JEF+ Janome, New Home
.KSM Pfaff
.M3 Juki B
.OEF OESD Condensed
.OFM Melco
.PCD, .PCS, .PCQ Pfaff
.PEC, .PEL, .PEM, .PES Baby Lock, Bernina Deco, Brother, Simplicity, Melco
.PHB, .PHC Baby Lock, Bernina Deco, Brother
.PMU Proel, ProWin (Proel TSI)
.PUM Proel, ProFlex (Proel TSI)
.RPF Richpeace Welcome
.SEW Elna, Janome, New Home, Kenmore
.SHV Viking Husqvarna
.SST Sunstar
.STI Toyota/Data Stitch
.STX Toyota/Data Stitch
.TAP Happy (HappyJapan)
.TBF, .TCF Tajima
.U?? (?? = 01-99) Barudan
.VIP VIP Customizing
.VP3 Pfaff, Husqvarna Viking
.XXX Singer, Compucon
How many colors can embroidery?
Different Types of Embroidery Thread Colors

As we mentioned before, there are 252 thread colors to choose from when designing an embroidered patch
Why is color important in embroidery?
Colors are an important component of hand embroidery. It sets the tone for the entire piece of work. Bright colors add playfulness and cheerfulness, while dark shades can throw in sophistication.
Can you resize embroidery designs?
There are at least three ways to resize a design. Firstly it can be done on your embroidery machine, it can be done in your embroidery software and it can also be resized in its original digitising format by the embroidery software that was used to create it in the first place.
What makes a good embroidery design?
This is not always possible because of the placement of the colors but, to minimize thread changes, it should be done as much as possible. In general, you want the design to be easy to stitch without a lot of unnecessary thread changes
Why is my embroidery misaligned?
The pattern may become misaligned if the presser foot was hit or the carriage was moved while replacing bobbin thread, changing needle, or working near embroidery frame. Be careful when removing and reattaching the embroidery frame while replacing bobbin thread, changing needle, or working near embroidery frame
what embroidery machine designs
Embroidery machine designs refer to the patterns or artwork that can be created using an embroidery machine. These designs can be created using specialized software and then uploaded to the embroidery machine, which uses a variety of colored threads to create the design on fabric. Some embroidery machines can even create complex, multi-colored designs without the need for multiple threads. The designs themselves can be created by the user or purchased from a variety of online sources. Embroidery is a popular hobby and is also used in a variety of industries, including fashion, home decor, and advertising.
What quality of embroidery pattern
The quality of an embroidery pattern can refer to a few different things. One aspect of quality is the level of detail in the pattern. A high-quality pattern will have clear, well-defined lines and a high level of detail, whereas a low-quality pattern may be blurry or have jagged edges. Another aspect of quality is the accuracy of the pattern. A high-quality pattern will have accurate placement of the design elements, whereas a low-quality pattern may have misaligned or distorted elements. Finally, the quality of the materials used in the pattern can also affect its overall quality. A pattern made with high-quality threads and fabrics will typically have a better finished product than one made with lower quality materials.
First steps with embroidery machine
If you are new to using an embroidery machine, there are a few steps you can follow to get started. First, make sure you have everything you need, including the embroidery machine, a stabilizer to hold the fabric in place, embroidery thread, and scissors. Next, read the manual for your embroidery machine to familiarize yourself with its features and functions. You can then choose a design to embroider, either by creating your own or downloading one from the internet. Once you have your design, transfer it to your embroidery machine using a USB cable or other method. Finally, load your fabric onto the embroidery machine and start the embroidery process. It may take some practice to get the hang of using an embroidery machine, but with time and patience, you can create beautiful embroidered designs.