Most machine embroidery styles are adaptable to a wide variety of projects. The determining factor lies more in the relationship between fabric characteristics, design technique/density and the overall desired look. Solid, heavy designs usually work best on thicker, more tightly woven fabrics while delicate designs, although suitable on the same heavy fabric, are also usable on a sheer, lightweight one while the reverse isn't true. That doesn't mean a specific design type can't ever be used in a way that wasn't intended. But it does mean that creative thinking is required to accomplish the goal.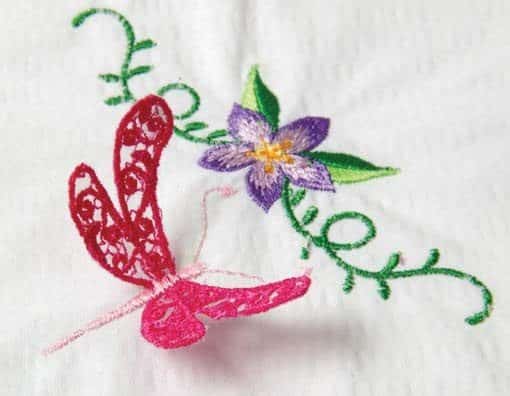 3D: Stitched on sheer fabrics, often with a thin wire applied during the outline stitching; designs are often cut out and applied to a base fabric either by hand stitching or with an additional embroidery tacking stitch. The wrong side is usually visible, so use matching bobbin thread for embroidery.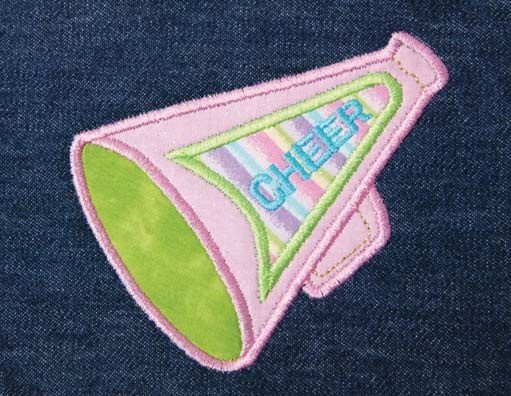 Appliqué: Fabric is used as the color fill within the design. It normally stitches out much faster than a design requiring a thread fill stitch. The appliqué fabric is positioned over the base fabric and is secured with decorative stitches (usually, but not always, satin stitches).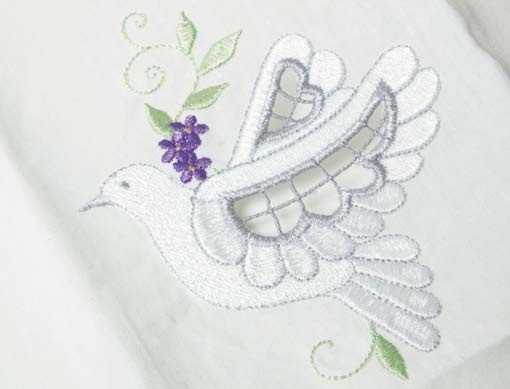 Cutwork: An heirloom technique of embellishing fabric by cutting decorative shapes and protecting the raw cut edges with fine hand-sewn stitches. Machine embroidery cutwork
takes a mere fraction of the time. Some designs include needle swap "thread stops," when special cutting tools are inserted into the needle shaft to cut the fabric during embroidery. Some designs simply require you to remove the hoop and cut away the areas using fine sharp scissors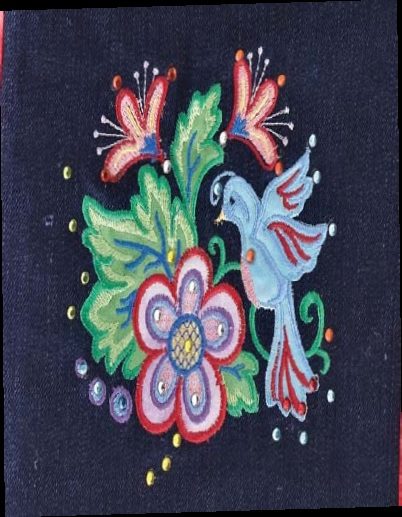 Crystal: Fusible crystals are placed at strategic points within the design. The points are either indicated by an outline stitch or an open area seen as part of the design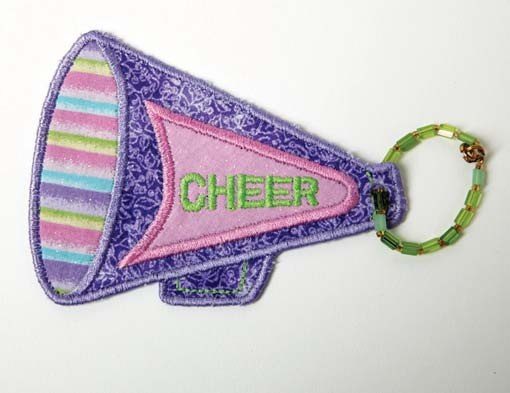 Freestanding Appliqué: the same as "Appliqué"
with the addition of a backing fabric placed underneath the hooped stabilizer before the final outline is stitched. Since the design wrong side is visible, use matching bobbin thread for embroidery.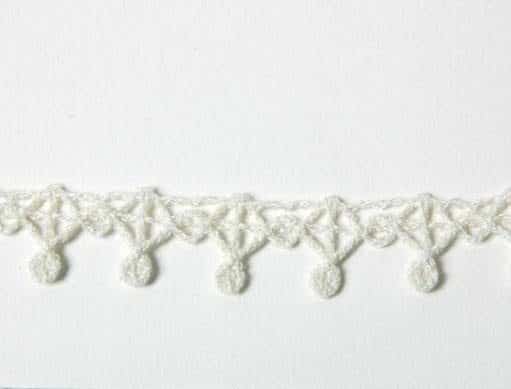 Freestanding Lace (FSL): Digitized so many
underlying stitches lock together to form a base that supports a decorative pattern, allowing the lace tostand alone when stabilizer is dissolved.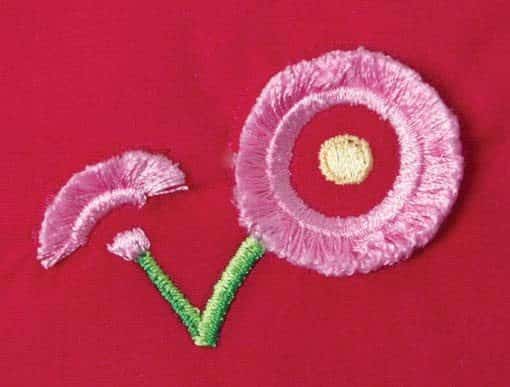 Fringe/Thread Velvet: A digitizing method allowing very thick threads on certain design areas to be cut with a seam ripper or craft knife, opening up and "blooming" the thread as a 3D effect.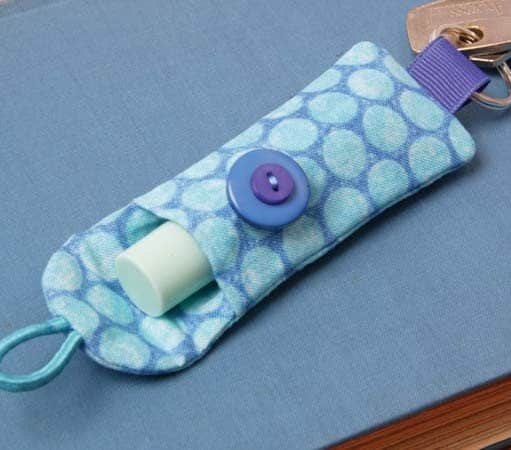 In-the-Hoop (ITH): These designs are also
finished projects, embellished and either constructed completely or partially in the hoop during embroidery.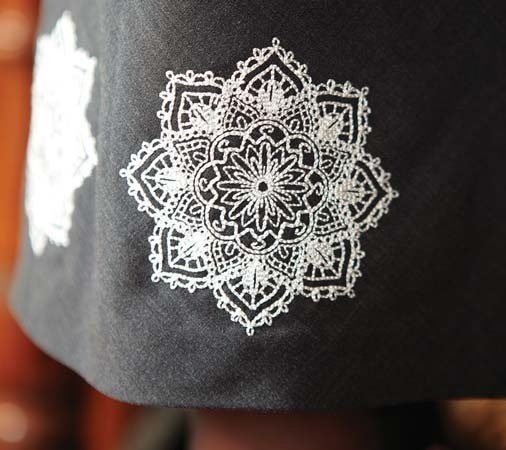 Lace: Threads are woven together to produce intricate designs. Many lace designs produced for machine embroidery must be stitched on a sheer fabric and incorporated into a project.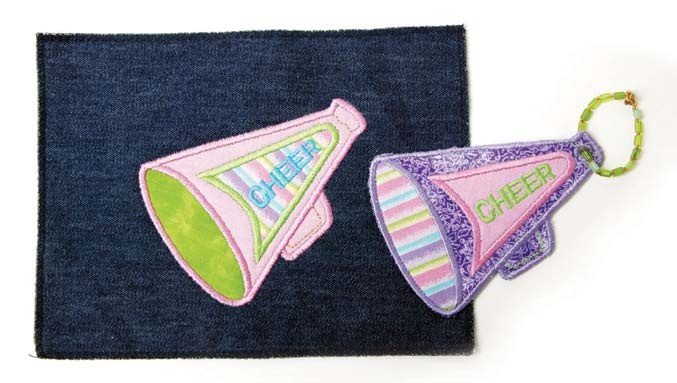 FREESTANDING APPLIQUÉ TAG
Create a freestanding appliqué gift tag or a traditional appliqué design by keeping or deleting the thread color stops. Experiment to
create the desired final effect