What is FSL, free lace?
FSL free lace embroidery on water soluble in double layer
FSL also called free lace is different from other embroidery designs, which are embroidered on a piece of fabric. FSL (Freestanding lace) embroideries are embroidery designs that are sewn on a special stabilizer that dissolves in water (water soluble) and held together only by embroidery threads!
Indeed, these lace creations are self-supporting so they hold themselves in place. FSL lace patterns are now used to create a variety of items such as lace earrings, Christmas decorations, bookmarks, jewelry etc.
To create an FSL lace pattern, you will need to embroider the pattern on a piece of water-soluble stabilizer. Once the embroidery is done, simply soak it in water to dissolve the stabilizer and allow it to dry.
go under water
Free lace FSL embroidery
You will end up with a beautiful lace pattern that supports itself!
Historically, lace demonstrates a certain elegance. Due to its delicate nature, it was often used to decorate women's clothing. One of the most famous uses of lace is of course to be sewn onto a wedding dress.
Download Free Ermine FSL Embroidery Design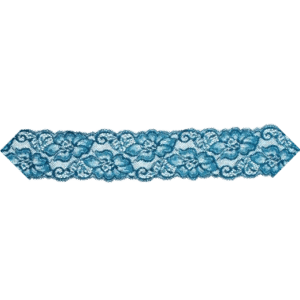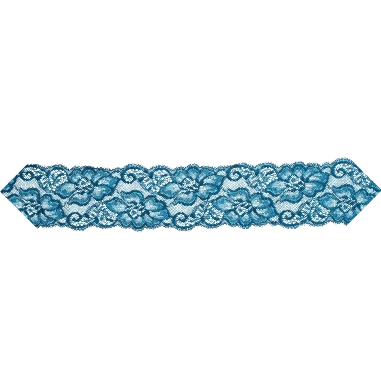 FSL digitization
Digitizing for lace is very different from digitizing for standard embroidery designs.
Only good FSL lace scans will be stable after removing the stabilizer, otherwise they will unravel very quickly!
FSL laces have much higher density segments, or a much higher stitch count compared to conventional embroidery designs.
The goal of a classic non-lace embroidery digitizing is to create beautiful embroidery with as few stitches as possible.
FSL lace digitization, on the other hand, requires a much higher number of points.
If there are gaps between your stitches, that's a telltale sign that your lace won't hold when the stabilizer is removed. The satin stitch, or zigzag stitches should be tight with a high stitch count.
There are several techniques for creating FSL embroidery. The common principle is that you need multiple layers pointing in different directions in order to hold together.
Three layers with different stitch orientations
Theory :
Import or create a simple vector graphic, for example a heart
Duplicate it three times. Change their color (just for drawing purposes). Now you have three overlapping hearts
Create a cross stitch for the first (or use a programmable stitch)
Create a cross stitch for the second, but change the direction of the stitches
Create another model for the third
Take the third and create a satin stitch for the border.
Embroider FSL lace
Use a water soluble stabilizer, usually two coats or more. The thicker the lace, the thicker the stabilizer.
Speed: around 500-600 (since the stabilizer is not a strong fabric)
Use the embroidery thread also in your bobbin and not bobbin thread! Ideally, cotton yarn should be used.
The stages of FSL embroidery
First circle your water soluble
Embroider the lace pattern on the backing
Remove from the hoop and roughly cut around the lace without cutting the seams!
Then gently run the lace under lukewarm water to remove all water-soluble residue.
Lay the lace on a towel and dry gently.
Finally, let it air dry or hasten the process by using a hair dryer on low heat.
Your lace is now ready for your project.